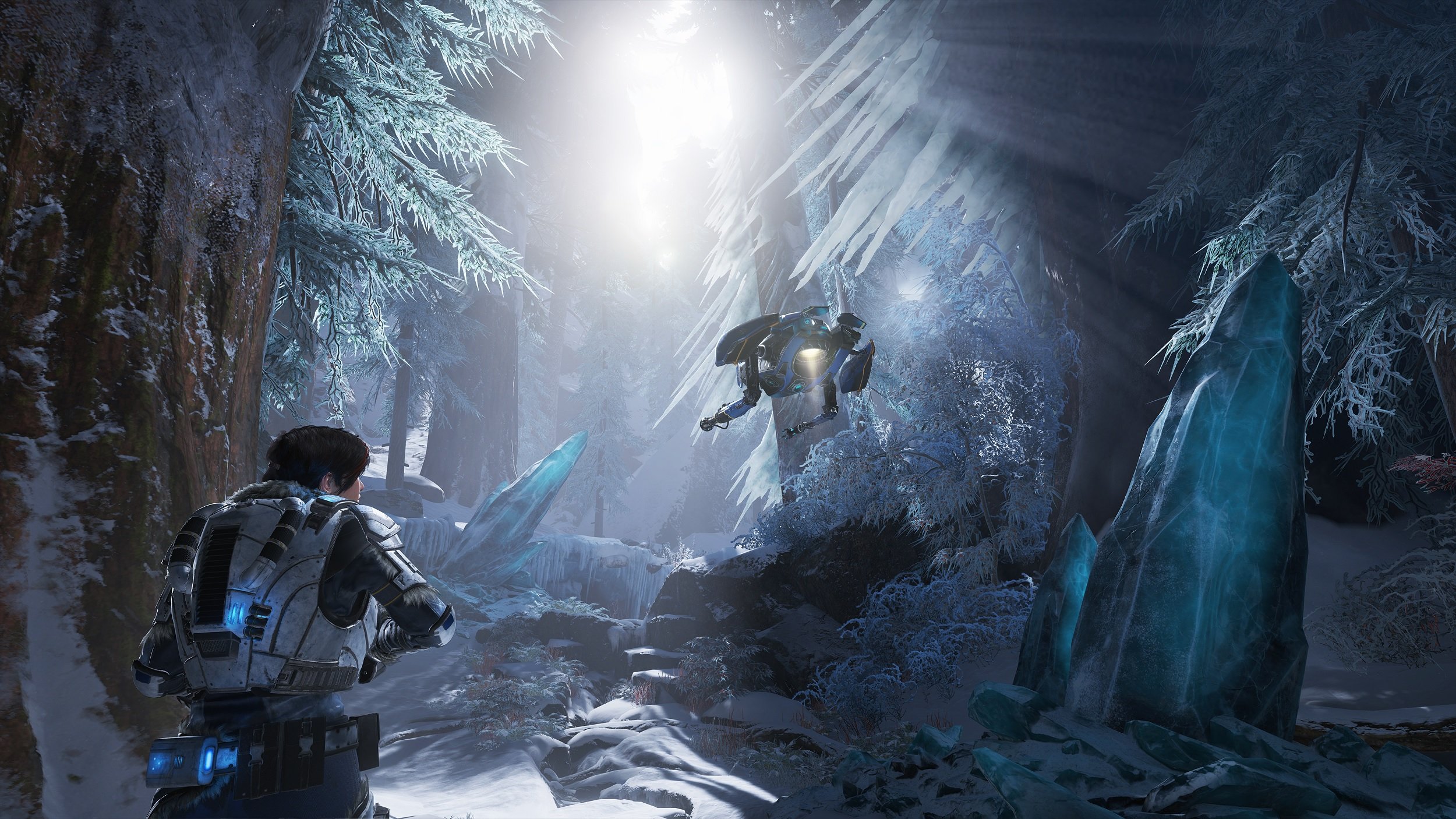 It recently shifted focus to next-gen development…

www.videogameschronicle.com
Gears of War

studio

The Coalition

will show off a new Unreal Engine 5 demo at

GDC

2021 this month, it's said.

Offering a look at the inner workings of UE5's new visual systems, the 'Alpha Point' demo will be presented by The Coalition's technical director Kate Rayner, and technical art director Colin Penty. The hour-long session will be held on Tuesday, July 20 at 1.20pm PT / 4.20pm ET / 9.20pm BST.

The Coalition created the Alpha Point demo on

Xbox

Series X internally to evaluate UE5, which it is using for its upcoming projects.

"The talk will cover the learnings the team had while creating Nanite-resolution assets and incorporating them into a fully real-time lighting scenario with Lumen and Virtual Shadow Maps," according to the official session

description

.

Performance and memory observations will be covered for Xbox Series X and S, as well as VFX, Blueprint, material setup, Temporal Super Resolution, and Virtual Texture findings. The Coalition will also cover some preliminary findings on next-gen character creation and MetaHumans integration, demoing a next-generation character test running on Xbox Series X.
Will be interesting to see more of how this engine fares on consoles (especially with Series S details), and it doesn't look like they've pulled any punches, using both Nanite and Lumen. Just about every aspect of Epic's much-hyped features also seems to be getting some face time here.
I imagine a proper UE5 game is still so far off, but this is another exciting stop on the way there.