Imagine being an adult and STILL getting caught because you look younger. Wtf even is this bullshit.
Starting Tuesday, the gaming platform's facial verification system — linked with big data from the central public security system — will help monitor players and detect individuals who spend a significant amount of time online at night,

according

to the company. The initiative, dubbed "Midnight Patrol," is aimed at deterring minors from using "tricks" to pose as adults between 10 p.m. and 8 a.m.

"We will conduct a face screening for accounts registered with real names and that have played for a certain period of time at night," Tencent Games said Tuesday. "Anyone who refuses or fails the face verification will be treated as a minor, and as outlined in the anti-addiction supervision of Tencent's game health system, and kicked offline."

With gaming addiction among minors increasingly becoming a concern, authorities introduced a

raft of measures

in 2019 to curb such behaviors. They included real-name registration, barring children playing between 10 p.m. and 8 a.m., and capping purchases on the gaming platform.

Authorities stepped in after a number of gaming-related incidents — from teenagers

stealing money

to top up their accounts to them

spending significant time

at internet cafés — raised concerns over the physical and mental wellbeing of young gamers. Experts have also

blamed

the growing number of children with myopia in the country on the increase in screen time.

Tencent will initially launch the facial screening feature for over 60 popular games, including "Honor of Kings" and "Game for Peace," and plans to incorporate more titles in the future, according to the company. Tencent began

testing

the use of facial recognition to check users' age in Beijing and Shenzhen as of late 2018.

Chen Lina, an accounting executive in eastern Jiangsu Province, said facial recognition could be a major feature in rooting out gaming addiction. She said her seven-year-old child is a fan of Tencent's popular game "Honor of Kings" and allows him to play for about 30 minutes once or twice a week using her account. Chen added that she can imagine him playing for longer in the future.

"Facial recognition is a welcome sign because real-name verifications cannot keep kids out of the games," she said.

However, not everyone seems happy about the news, with many of the platform's underage users expressing their dissatisfaction under the company's announcement on social platform WeChat.

"As a minor, I've been caught," one user commented. "This is such desperate news for us high school graduates who are two months away from being 18," another wrote.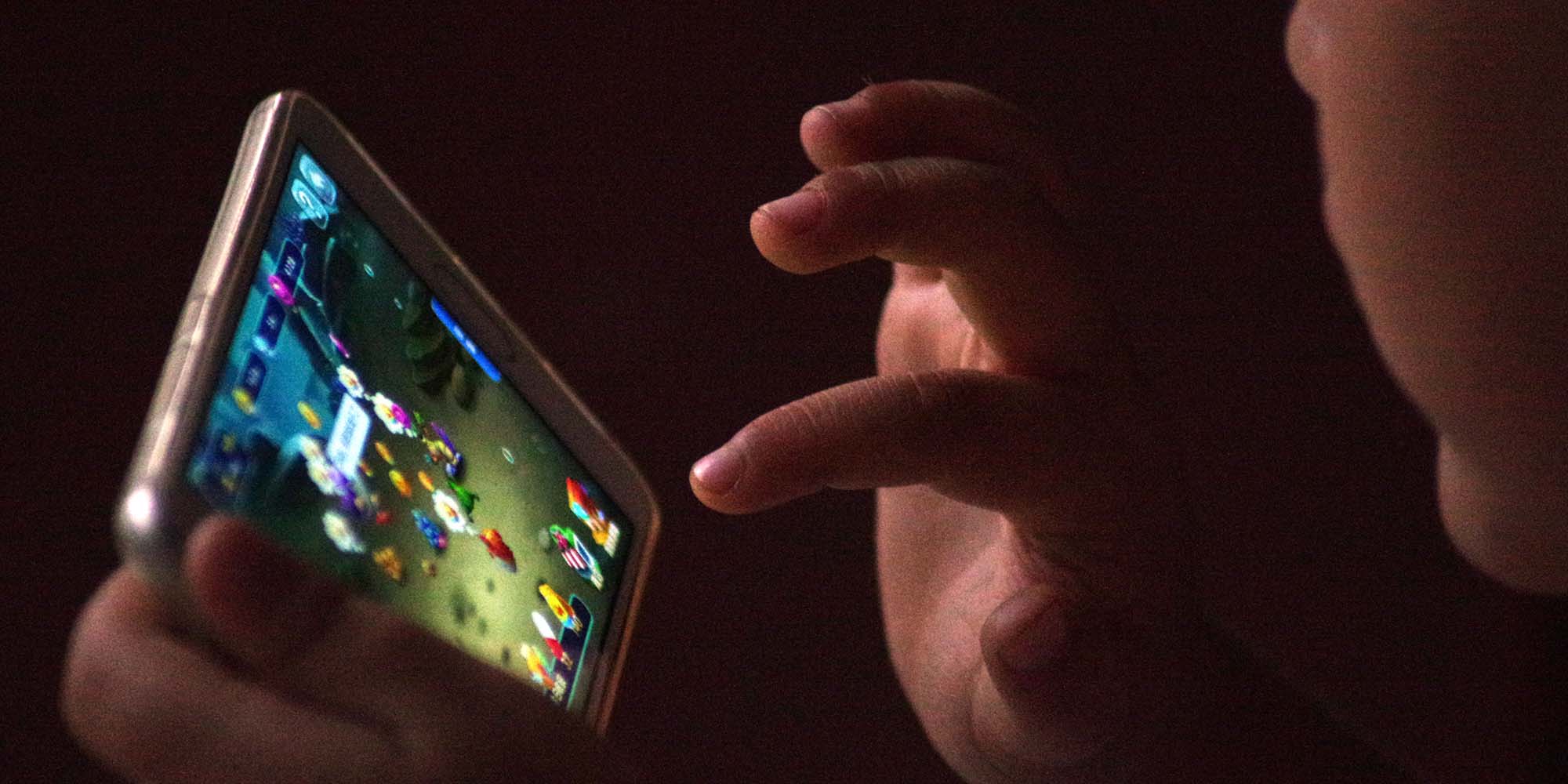 The Chinese tech company will use its "Midnight Patrol" system to keep tabs on minors' screen time as it continues to combat gaming addiction among younger players.
www.sixthtone.com