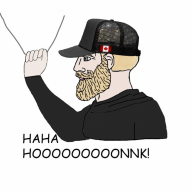 Platforms
wonder if anyone can help with running Wii and Gamecube games from USB on a wii?

So I have homebrew and USB loader GX, but when I open it I can't load games. I tried to use wii back up manager to transfer to a USB but all it shows me is the games on my wii when I go to usb loader. I have tried using other programs but I can't seem to get the games to load. I am not sure what I am doing wrong. I tried to use neogamma but it says it can't mount my USB because of no WSFB even though I formated it.

I am just not sure what I am doing wrong. I have the ISO's, so how do I get them on my USB and play them off my USB? I also think its possible my wii is hardmoded because I remember playing burnt games and I had some WADS installed on it. But I didn't have the homebrew channel on it. Thats here nor there.